First off, I adore this cover, very beautiful. I loved the first book in this series and the second one did not disappoint me at all. Similar storyline, sort of, to the first book but still good.
The writing style of the author is not my favorite but the book was excellent. I was so surpised with how many different things were layered into this lovely book. It is adventerous, amzing, and pretty awesome.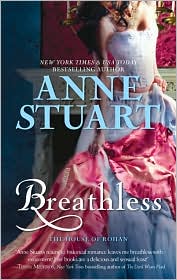 Another gorgeous cover for this author. That being said this book was good but messed my whole notion of a romance novel up. The hero was a villan, more so than the man in the first Rohan novel and then the way the book ended....GAH. This series is worth the read.
Copyright The Bibliophilic Book Blog 2009-2010