Dearest Readers,
I have a formal apology to submit here. I messed up. I was supposed to be posting for the True Vows TLC Book Tour on the 24th, somehow I put in my calendar the 28th and when I went to format for today the lists had me on the 24th. I apparently have developed selective reading, and for this I apologize to those waiting for this post and to TLC book tours for my neglect. So I am going to share what I have on this super sweet new genre of romance and add more as I get the books back into my inbox (there was some more mix up with the books, totally miscommunication on my part, and I feel horrible!) TLC has been super gracious and totally told me to relax and not beat myself up...but I do...and this helps me feel better! Anyway...on to the totally cooler and more interesting part of this post...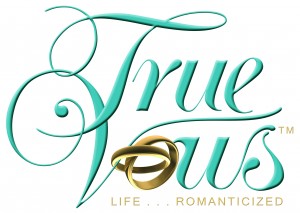 This new genre is considered Reality Based and the stories are basically written from true life couples. I think this is very cool. Women can start reading about couples who aren't completely made for each other and couples who learn to be together and have to face true to life obstacles.
In this posting I was supposed to talk about the title 'Meet Me In Manhattan'
Synopsis: A classic love story told only as Judith Arnold can tell it—with a deep grasp of the complexities of the human heart and unforgettable tales of love lost and then unexpectedly found again.
Ted Skala and Erika Fredell were the perfect New Jersey high school sweethearts. Like many teens Ted and Erika spent plenty of time in parked cars under the stars, but there was so much more between them than the chemistry that ignited their courtship, and Ted couldn't imagine a life without Erika. By graduation he was ready to get engaged. Erika, however, was ready to spread her wings and faraway she flew to college. She broke his heart. She sailed the world.
Fast forward 15 years. When fate intervenes and their paths cross, the result is emotionally explosive and that old black magic is back with the force of a super nova. But Erika once ravaged his heart: How can Ted ever trust her again? And now that he's seriously involved with another woman, how can Erika hope for a second chance with the man she never should have let go?
FREE download of the first chapter
HERE
!
The last two stops on the tour are below and make sure to click the link about to check out the previous tours!
So lets chat? What do you think about romance based on real-life???
Copyright The Bibliophilic Book Blog 2009-2010